Welcome to the South Wales Mark Master Masons Website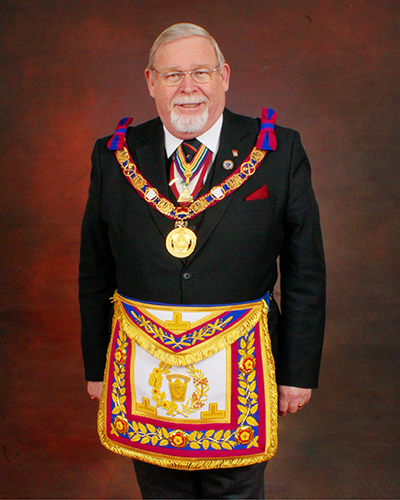 Dear Mark Masons all,
Here we are at the start of a new Masonic season and it promises to be another busy one. I trust that you are looking forward to renewing the fellowship and enjoyment we all experience at our Mark and Mariner meetings.
You cannot fail to notice the new look of our Provincial website launched on September 10th. The previous version was created and maintained for many years by W.Bro. Dr. Tony Strachan for which the Province was very grateful and I thank him for all the work he carried out on the website and for the technical work he dealt with at the Provincial office.
The Provincial Executive and Secretariat felt that it was time for a new look and for a website that contained more information about our two Orders, the Province and our various lodges which the members of the Province will find both helpful and beneficial.
The tremendous work in creating this new look website has been undertaken by Bro. James Forbes Keir and Bro. Andrew Newson of the Cambria Mark Lodge No. 823. The Executive, Secretariat and I wish to express our gratitude to them for their professional work and expertise.
You will be pleased to learn that the website address remains unchanged although it looks very different. There is much to explore for all brethren and for those interested in our Orders. The numerous links will take you to many other Mark websites both home and abroad as well as to other Masonic orders.
Please use and enjoy this new facility to the full.
I wish you all a happy last quarter of 2023 and a fulfilling 2024 when it arrives. Do your utmost in your lodges to justify the saying that the Mark is the "friendly degree".
May the Great Overseer and Supreme Commander of the Universe bless and keep you and your families well and in his care.
Sincerely and fraternally,
Eirian
Provincial Grand Master